By Sarah Knopf-Amelung, Director of Strategy & Growth
"Dogs have a way of finding the people who need them and filling an emptiness we didn't ever know we had."

    – Thom Jones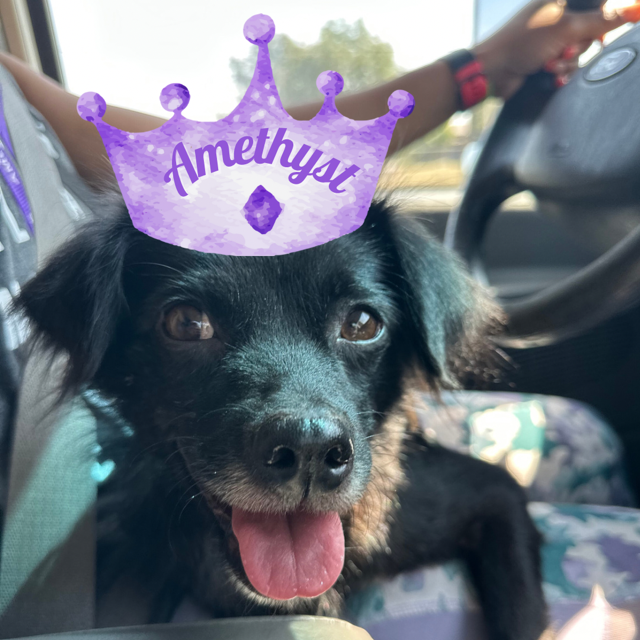 It's hard to believe it's been a month since a scruffy little black dog became such a special figure in our Amethyst Place community.
On a Friday morning in early September, our Walking Club set out on our usual walk around the neighborhood. As we made our way south down Troost, we saw a loose dog running around the side streets near Operation Breakthrough. We kept going, looping around with strollers and kids in tow back toward our campus. When we got to the front gate, we realized the little dog had followed us back. This time, she walked up with her tail wagging, looking for some affection. We gave her a few pets and made our way inside. Soon after, she slipped her small body through the fence and joined us in the gated courtyard.
She was home.
She had no collar or tags, was missing a significant amount of fur, had scabs and skin irritation, and looked like she had recently given birth. It was clear she had been living on the streets for a while.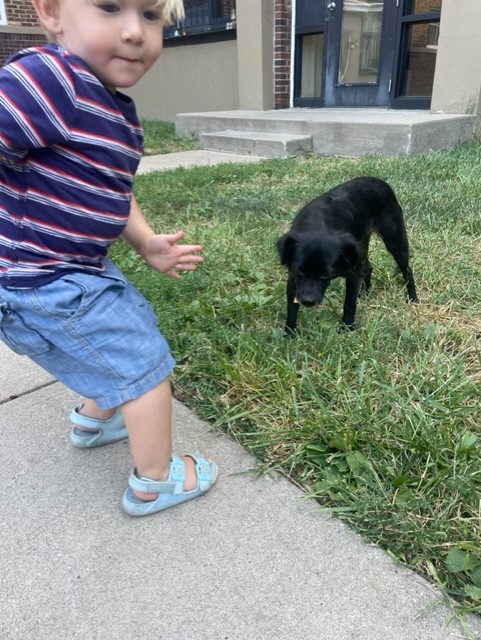 One of the moms, Cheyenne, went inside and brought her some leftover sausage and rice. She scarfed it down right away, with Cheyenne's son Ezra feeding her sweetly by hand.
There was no keeping her out of the fence, so we let her hang out. She followed staff around for the rest of the workday. First, she jumped in the box truck and went for a furniture pickup with Mollee and Tonille. Then later, she helped lead a volunteer group of students from Pembroke Hill as they helped carry donations to the clothing closet. The rest of the day, she was passed around by different staff, who kept her company and well-fed.
By the end of the day, she already had a name – "Amethyst," of course – and it was clear she had found us, her chosen family.
I took her home that night, promising my husband that it was just for the weekend (is that ever true?). Now a month later, she is a permanent part of my own family and a frequent visitor to Amethyst Place. She plays with the kids in the courtyard before the bus picks them up for school. She comforts the moms who want the support and unconditional love of an animal. She went along on a pumpkin patch outing in Weston and still does Walking Club on Fridays. She brings immense joy to our lives.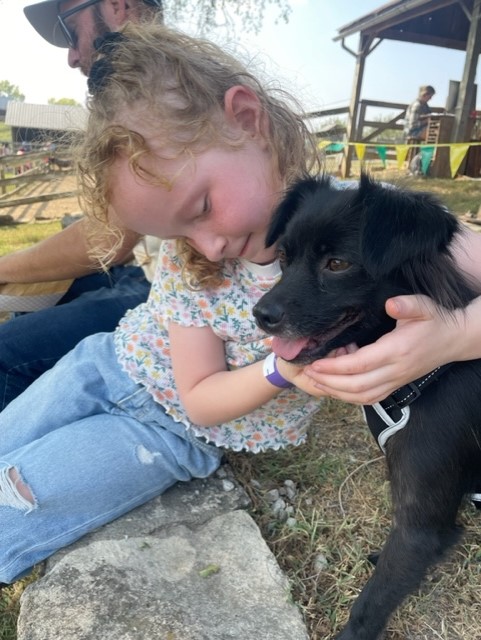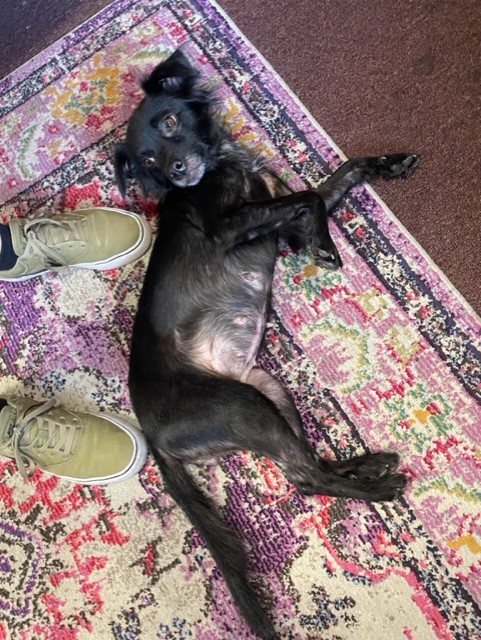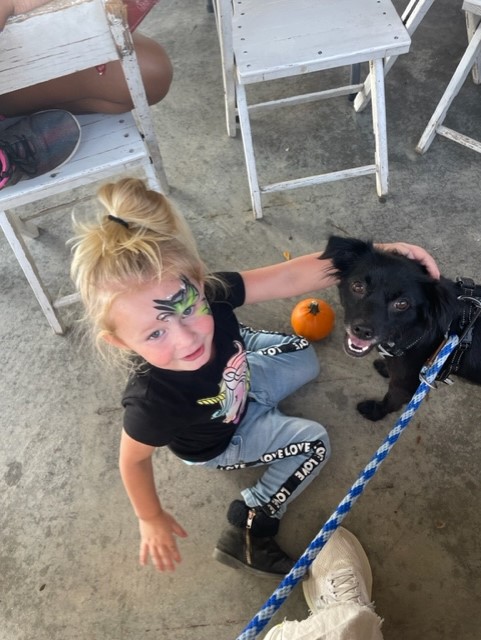 Her place in our community doesn't end here. Up next, she's going to get her Canine Good Citizen training and eventually become a certified therapy dog. Her calm, warm spirit will help our women and children feel comforted during therapy – just like they comforted her on the day she found us.
The parallels have not been lost on us. We have joked that Amethyst (the dog) was like an Amethyst Place mom when she first moves in – without a home, a single mother, and looking for acceptance and community. And just like moms and staff welcome in new Sisters, so was she.