Companies That Care
Small Businesses Making Big Impact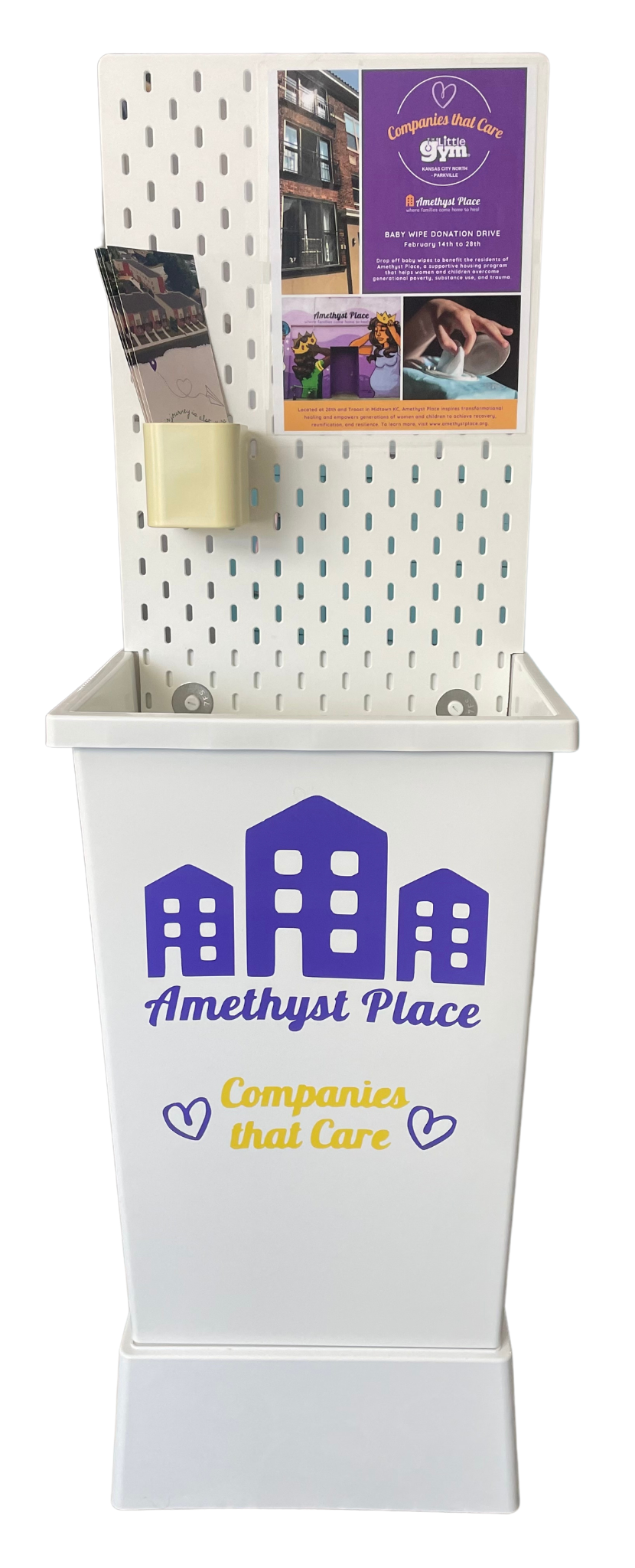 Join Our List of Small Business Partners
Small businesses often want to give back but struggle with limited resources to support charitable causes. Join our Companies that Care program and show your support – we make it easy! Joining this program allows you to help promote Amethyst Place to your customers while collecting needed resources for our families. Additionally, your customers will value your commitment to the community – research shows that a company's charitable giving affects three-quarters (73%) of Americans' purchase decisions.
How does it work?
We'll coordinate a time of year that works for you to host a donation drive and awareness campaign. We'll provide a compact donation bin with signage for placement in your lobby or entry way. You'll help us collect a specific item that we need and let people know your support for Amethyst Place. We'll provide co-branded marketing materials that we can both promote on our social media channels, websites, and newsletters. Giving back and showing you care has never been so easy!
How do I join?
If you'd like to become a Companies that Care partner, please contact Mandy to get started.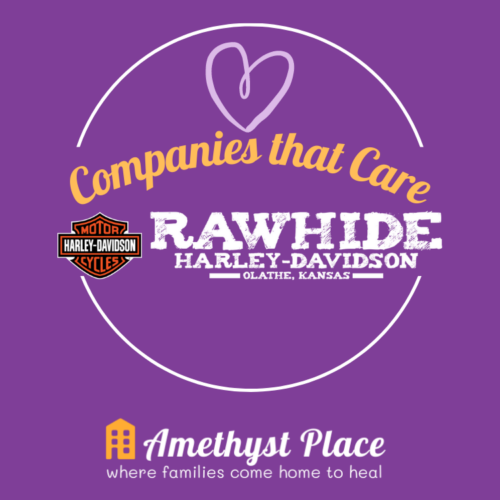 APRIL 2022 PARTNER
Rawhide Harley Davidson in Olathe, KS is our April "Companies That Care" partner!  They are collecting disinfectant wipes to benefit the 45-50 families who live on and off campus that use our household pantry and children's areas during evening programs. During the pandemic, we've all learned how important hygiene and disinfecting things, especially around our children, can be.  This donation drive will run all month long, and the collection bin is placed in their service department thanks to our friend, Randy! 
Randy, when not running the friendly service department for this full-service Harley Davidson dealer, teaches fitness classes part-time at the Linwood YMCA where he's met several of our residents and staff members. He's excited to connect these two worlds in his life and support Amethyst Place. Thank you, Randy!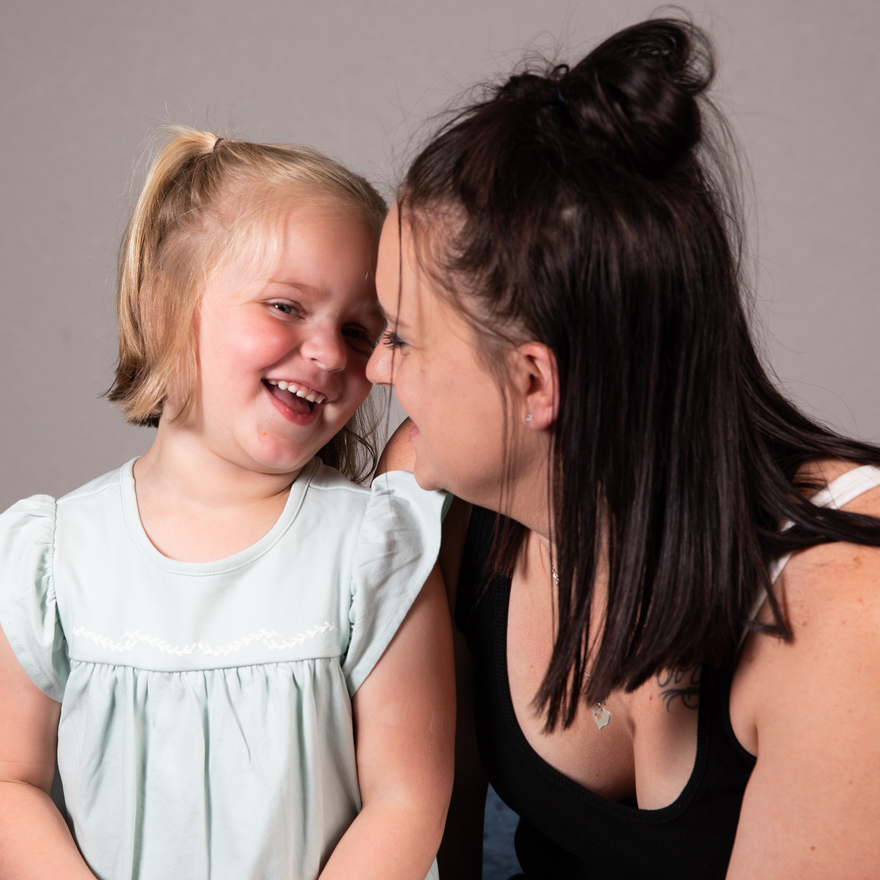 Donate now and empower moms and children. Contributions are used for the greatest operating and program needs.
Get inspiration in your inbox by becoming a subscriber!

Amethyst Place © 2021
2735 Troost-A Kansas City, Missouri 64109
ph: 816.231.8782 | fax: 816.472.1935