Companies That Care
Small Businesses Making Big Impact

Let's partner to support the community and your business!
Companies that Care is a new partnership opportunity for businesses to support Amethyst Place while demonstrating their commitment to social good. Now more than ever, your customers and employees care too.
In addition to a company's charitable giving driving 73% of consumer decisions, 83% of millennial employees are more loyal to a company that helps them contribute to social and environmental issues. Employee recruitment and retention are now more vital than ever and we can help.
Through donation drives, event sponsorships, financial contributions, and volunteerism, you can make a deep impact while receiving brand recognition opportunities to show that you're a company that cares.
Let's work together to find the right social impact strategy for your business!
How does it work?
Companies that Care is a completely customizable partnership to benefit the Amethyst Place community AND your business. Possible ways to get involved include:
Volunteerism

Donation drives and in-kind support

Employee awareness-building

Customer awareness-building

Employment opportunities for AP moms and teens

Event participation

Financial contributions
Giving back and showing you care has never been so easy!
How do I join?
If you'd like to become a Companies that Care partner, please contact Lauren to get started. 
November 2022 Partner
Our November 2022 partner is Serenity Funeral Homes owned by Michael Adkins. Michael was introduced to Amethyst Place in 2021 when a colleague began mentoring an AP mom. Since, Serenity Funeral Homes has become intentional in finding more ways to support through monetary gifts and ensuring families had Thanksgiving meals. Continue reading to learn more about about Serenity Funeral Homes and their inspiration to become more involved.
How did you get involved with Amethyst Place?
We became aware of Amethyst Place and the services they provide when one of our staff members was approached to be an Amethyst Place mentor by the Director of Clinical Services. It was through the mentoring relationship that the valuable and meaningful work of Amethyst Place became most apparent.
What has inspired you to continue giving back to Amethyst Place?
It is our responsibility to the community to support people and organizations that are making a positive and substantial impact that contributes to the long-term success of our community members. Amethyst Place has proven that at the heart of the organization are staff and a system built to provide quality, caring, compassionate, and consistent support. These things are what we believe are fundamental to the power of changing personal circumstances. Most, if not all of us enjoy a happy ending and that's what Amethyst Place is working to provide.
Tell us a little about you and your business.
Serenity Funeral Home was founded in September 2015 under the leadership of Michael Adkins. Mike, as he is called by everyone, wanted to ensure the families who need funeral services at one of the most difficult times in their lives would be treated with dignity and most of all, respect. Since 2015, we have operated under the premise that supporting people in their current circumstances as they are ushered through this difficult process is how we contribute to the lives of others.
How has your business partnered with Amethyst Place?
Serenity has enjoyed supporting Amethyst Place as a sponsor of the Growing Generations Garden Party in September of this year. Additionally, we are looking forward to our next opportunity during the holidays. We will provide a Thanksgiving meal to the Amethyst families who reside in the transitional facilities as well as those in the community. We look forward to exploring additional ways in which we can support.
What would you say to other business owners about why they should join Companies that Care?
When the work of the organization resonates with you and the benefit of your support can be seen through the outcome of changed lives and circumstances, what better reason would one need to support Amethyst Place? The need is so great that there is more than enough room for each of us to lift as we climb.
We are so grateful to partner with such a compassionate organization that takes action in supporting its community! To learn more about Serenity Funeral Homes business visit their site at https://www.serenitymemorialkc.com/ or follow them at https://www.facebook.com/SerenityKC
December 2022 Partner
Bi
Our December 2022 partner is Shannon Smith Skin & Beauty, also known as Sparkle with Shannon. Since getting involved through holiday gifts in 2021, Shannon's generosity and passion for Amethyst Place have flourished. She has organized gift donation drives nearly every holiday since and has also become a strong ambassador for our Noble Cause, generating awareness and funds for Amethyst Place. To learn more about Shannon's story and why your business should get involved too, read her interview below.
How did you get involved with Amethyst Place?
In 2021, I was searching for a community-based program to provide sponsored holiday gifts to, and a friend of a friend recommended Amethyst Place. I called and spoke with Lauren Thompson at length about AP's history, services, and goals and was immediately drawn to this novel concept of a long-term 360* program that equips these women for success. So often, programs are short-term or only offer the pieces – the fact that AP has designed a solution that covers mental, emotional, physical, educational and financial development and empowerment is why the women who graduate are meeting and exceeding their goals.

What has inspired you to continue giving back to Amethyst Place?
Everytime I have called or emailed Amethyst Place with a question, or an idea, the response is glorious. I am sure there are hard days and challenging times, but there is always a friendly greeting, a warm welcome, a positive anecdote shared. Then, I attended the Gala and that sealed the deal. Meeting so many of the women personally, hearing first hand how AP has supported their goals and dreams, and last but definitely not least being welcomed into the AP community like I am family, reinforced that Amethyst Place is a quality organization made up of individuals with so much heart and soul.

Tell us a little about you and your business.
Originally from Chicago, I moved to Albuquerque for college and made it my home for 20 years — including being where I met and married my husband. In 2014, my husband and I relocated to Kansas City for our jobs with Teltex where I am the Director of Accessibility. We love living and working in the Northland and spending time with our English Bulldog Sully. In my off time, I also serve as the Director of Barketing for Kansas City English Bulldog Rescue.
In 2020, I created Shannon Smith Skin & Beauty when I was diagnosed with three different forms of rosacea. As a Senegence Independent Distributor, I fell in love with finding better products and tools to care for my skin. Owning my own business has allowed for personal, professional and financial growth and development of new skill sets such as becoming a makeup artist.
Amethyst Place aligns with my Senegence business perfectly. Senegence was created by a woman who was a new single mother who had taken nothing from the marriage but full custody of her son. In 23 years, Senegence went from a business plan to a billion dollar company with distributors in the US, Canada, Australia, Mexico, New Zealand and Hong Kong; and with a line of anti-aging skincare and long-lasting cosmetics that include over 300 products.
How has your business partnered with Amethyst Place?
As of today, my business has partnered with Amethyst Place to provide holiday gifts for the moms and older teens in 2021 and now again in 2022. In addition, we partnered to provide gift bags for the moms to receive at their Mother's Day Luncheon in the courtyard. The goal in providing these gifts is to make sure the moms feel seen, honored, and loved upon.
My goal in 2023 is to start partnering more by using my skills from my MBA, my professional career and my personal business to offer personal and professional development trainings. I also want to partner in applying for a grant thru SeneGence's MakeSense Foundation for Amethyst Place. 

What would you say to other business owners about why they should join Companies that Care?
If you are looking to partner with a success-driven organization that meets and exceeds their outcome-based deliverables, then partner with Amethyst Place. If you are looking to partner with a genuinely warm and welcoming organization that makes their partners feel like family, then partner with Amethyst Place. If you are looking to partner with an organization that impacts and empowers the people it works with day in and day out, then partner with Amethyst Place. Honestly, there's no reason to not partner with Amethyst Place.
We have to agree with Shannon! To learn more about her business and treat yourself to some self-care, check out her website or follow her @shannonsmithskinbeauty.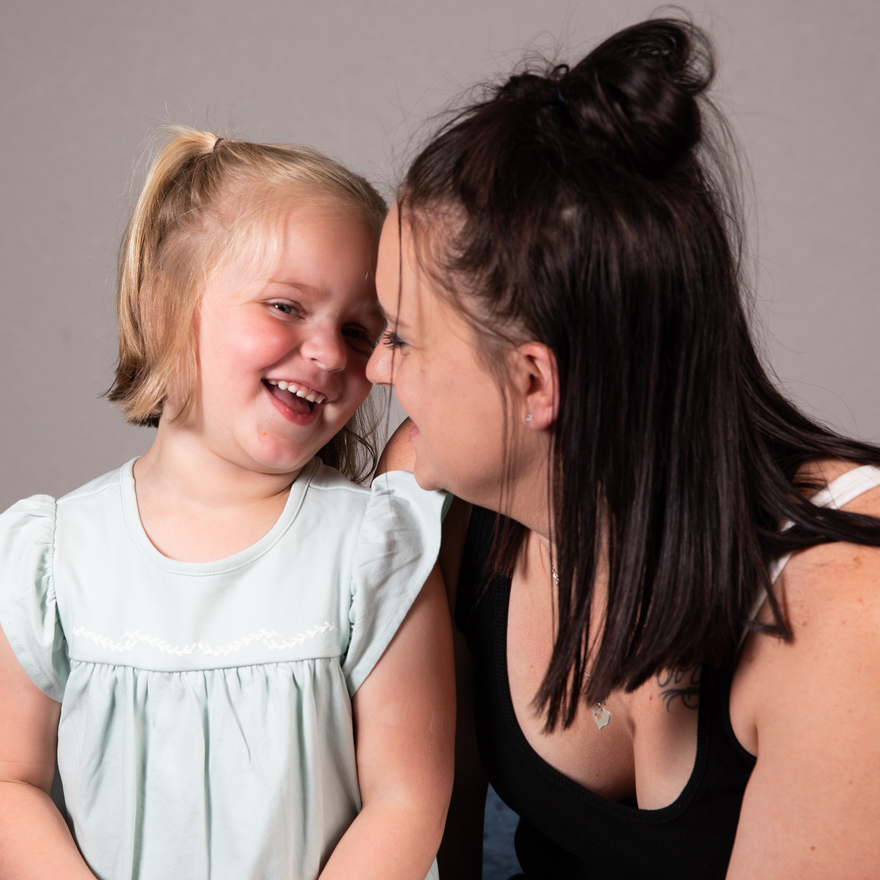 Donate now and empower moms and children. Contributions are used for the greatest operating and program needs.
Get inspiration in your inbox by becoming a subscriber!