Companies That Care
Small Businesses Making Big Impact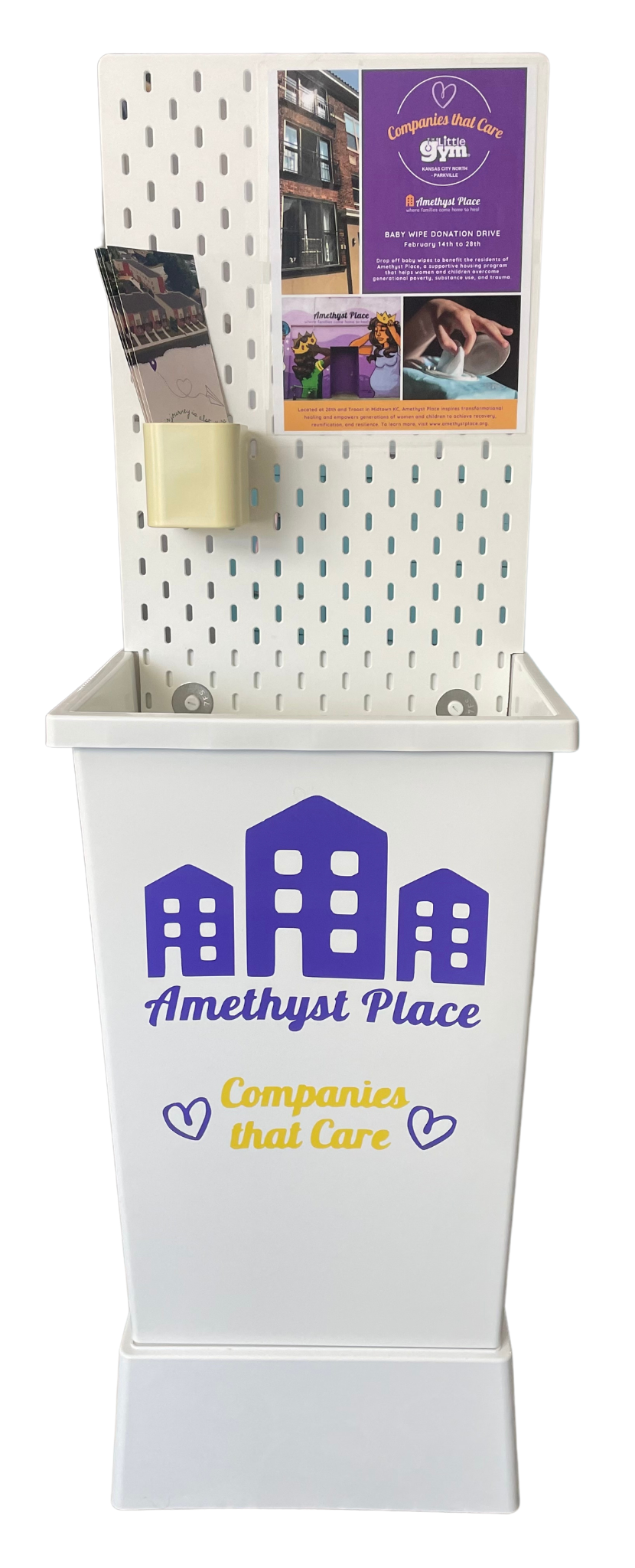 Join Our List of Business Partners
Let's partner to help your business achieve the triple win!
Companies That Care is a new partnership opportunity for businesses to support Amethyst Place while demonstrating their commitment to social good. Now more than ever, your customers care too.
Through donation drives, event sponsorships, financial contributions, and volunteerism, you can make a deep impact while receiving brand activation opportunities to show that you're a company that cares.
Your customers will value your commitment to the community – research shows that a company's charitable giving affects three-quarters (73%) of Americans' purchase decisions.
How does it work?
Many partners begin with a donation drive to collect essential items for Amethyst Place Families. We provide a compact donation bin with signage for placement in your lobby or entry way. You'll help us collect a specific item that we need and let people know your support for Amethyst Place. We'll provide co-branded marketing materials that we can both promote on our social media channels, websites, and newsletters. Giving back and showing you care has never been so easy!
How do I join?
If you'd like to become a Companies that Care partner, please contact Lauren to get started. 
June/July 2022 Partner
REVILO: A Liz L Bean Salon is our June/July 2022 Companies That Care partner! In addition to being a community supporter, business owner Liz knows the impact of Amethyst Place on a personal level. She began the program in 2016 and graduated in 2020. Just two years later, she opened REVILO, which is now a flourishing, full-service salon in the Northland.
When Liz lived at Amethyst Place, she knew from firsthand experience that the pantry had a limited selection of hair and skin care products. So when she became a Companies That Care partner, she immediately wanted to collect those products so that Amethyst Place women and children could enjoy the self-care they deserved. She is collecting these items at her salon through July 9, when she will hold an official grand opening party and donate a portion of sales to Amethyst Place. You can learn more about Liz's full-circle journey on our #InTheirShoes series.
We thank Liz for helping people feel good through her services while also uplifting the Amethyst Place women who have come behind her!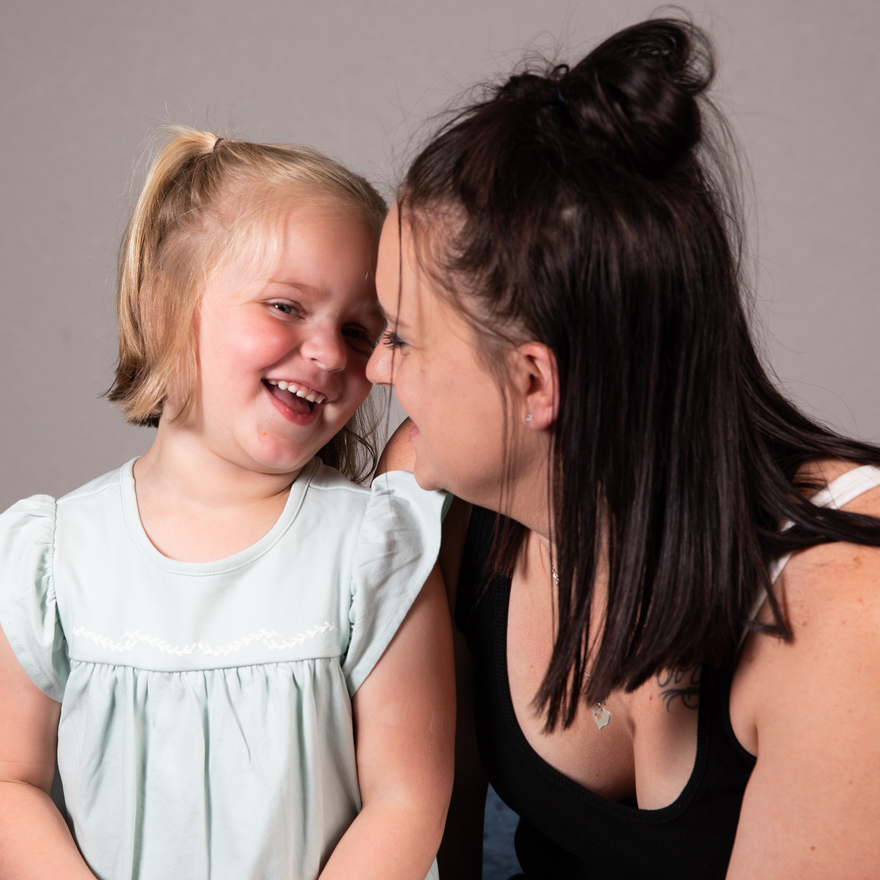 Donate now and empower moms and children. Contributions are used for the greatest operating and program needs.
Get inspiration in your inbox by becoming a subscriber!