From Hopelessness to Healing – Lawanna's Journey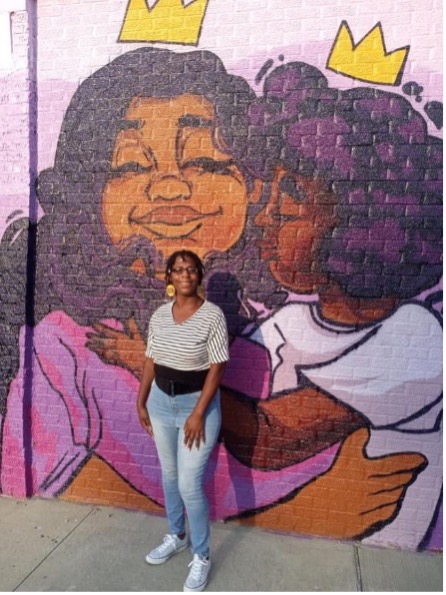 "If I can encourage one woman to keep fighting, then it'll be worth it."  Lawanna, mom of LaMya and TJ
At Amethyst Place we are intentional about providing two-generation programs and services to break the cycles of substance use, poverty, and trauma.
Multiple studies show that children of parents with substance use disorders are at greater risk of perpetuating these outcomes as adults.
But Lawanna is shattering the statistics, boldly striving to change the narrative for her and her kids.
Raised just outside of Atlanta, GA, Lawanna's mother and stepfather suffered from alcohol use disorder. Her biological father was mostly absent. As a child Lawanna was subjected to a myriad of abuses. In addition, she was often teased by family, friends, and neighbors for a physical anomaly.
I used to cry all the time and my self-esteem was super low. I couldn't figure out, why doesn't Mommy or Daddy want me?" Lawanna questioned.
As a teen, she was offered an alcoholic drink by a close relative. What was supposed to be a fun girls' night quickly altered Lawanna's life. After graduating high school, "I became a full-fledged alcoholic and went from one bad relationship to the next." Lawanna elaborates that she was seeking validation in her relationships due to the absence of her father.
Lawanna became a mother in 2011, when she had her daughter LaMya. Her son TJ was born in 2016. However, the drinking continued. After a brief engagement, Lawanna married and relocated to Warrensburg, MO in 2017. This relationship, which mirrored her childhood of heartache, abuse, and trauma, combined with her substance use, resulted in Lawanna's kids being removed from her custody and placed in foster care in October of 2018.
"It was hurtful for me to lose my kids. At the end of the day, all I have is my kids. But, it took me a long time to say, 'maybe this is for the better.' Maybe this is something that I needed to go through in order to realize that I did have a drinking issue. I had to ask myself, 'Are you going to fight for your kids? Or are you going to give up?'"
Lawanna decided to fight and had an arduous battle through the court systems. Her first step of recourse was to get enrolled in a treatment program.
"I'm in Warrensburg. I would try to do outpatient treatment there. But it was a woman I met who kept saying, 'go to Kansas City because what you need is not going to be here.' I kept trying to figure out why was she saying that?" Lawanna felt that the court system had been particularly harsh on her in comparison to other families faced with a similar predicament due to racial bias.
"I had no money, no way of getting here. The woman said, 'if I have to come and pick you up and take you to Kansas City myself I will.' I had to get into that treatment program because I had to get my kids. She literally drove an hour to pick me up and drove me all the way up here to Kansas City. And when she dropped me off, she said, 'do what you have to do and I hope you have a good life as well.'"
Lawanna began inpatient treatment at Comprehensive Mental Health Services. This organization serves on Amethyst Place's Program Council as a referring agency. While at Comprehensive, Lawanna learned about Amethyst Place. She graduated from Comprehensive's in-patient treatment program in December 2018.
After nearly six months on our waiting list, she was able to move into Amethyst Place in May of 2019. "When I first got here, I was bawling; it was the best feeling ever. People are shocked that we get furniture, but the furniture is just the cherry on top. I walked in knowing I had a home that was safe. I knew my kids would be coming and they'd have plenty of space and be safe too."
But reunification would be a grueling process for Lawanna. Lawanna's advocacy team grew once she became a resident of Amethyst Place.
"Ms. Renee accompanied me to my court dates. She is the best support system. I view her more as my family, than I do being a caseworker. She's my mentor and she goes to bat for me even when I don't know she's going to bat for me."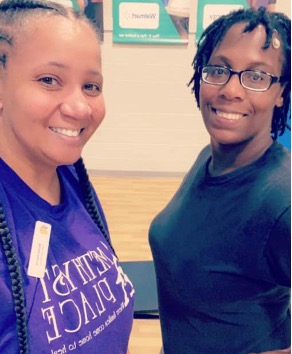 Lawanna pictured with Renee Harris, Senior Empowerment Manager
Lawanna completed an outpatient treatment program in June of 2020. The following month, she and her children were finally reunified. "I was so nervous about them coming. I had to get back into the routine of being a mom. My son used to be under me as a baby. Now that we're reunited, I see that hasn't changed. My daughter just laid on me and cried on my shoulder. I knew she was releasing a burden she had carried for so long. She just said, 'Mommy, don't ever drink again.' I let her know she never has to worry about that again. I know if I start drinking again it would set us all back and I'm just not willing to risk it."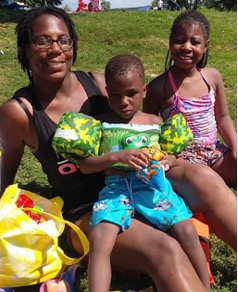 "I'm going to raise them how my mama didn't raise me. What my mama did not do for me, I do for my kids now on a daily basis. Each morning, we look in the mirror and I say to them, 'You're beautiful. You're smart. You're loved.' I've said it to them so many times my daughter now tells me the same. I'm going to continue pouring into them."
Since her children have been home with her, Lawanna has seen dramatic positive changes in their behavior and well-being as well as her own. "I'm happy now in my sobriety. I am happy with my kids."
This fall, Lawanna began her first semester in college at Penn Valley, where she is enrolled full-time pursuing a degree in social work. "Eventually, I would like to be a caseworker at Comprehensive. If I can encourage one woman to keep fighting, then it'll be worth it."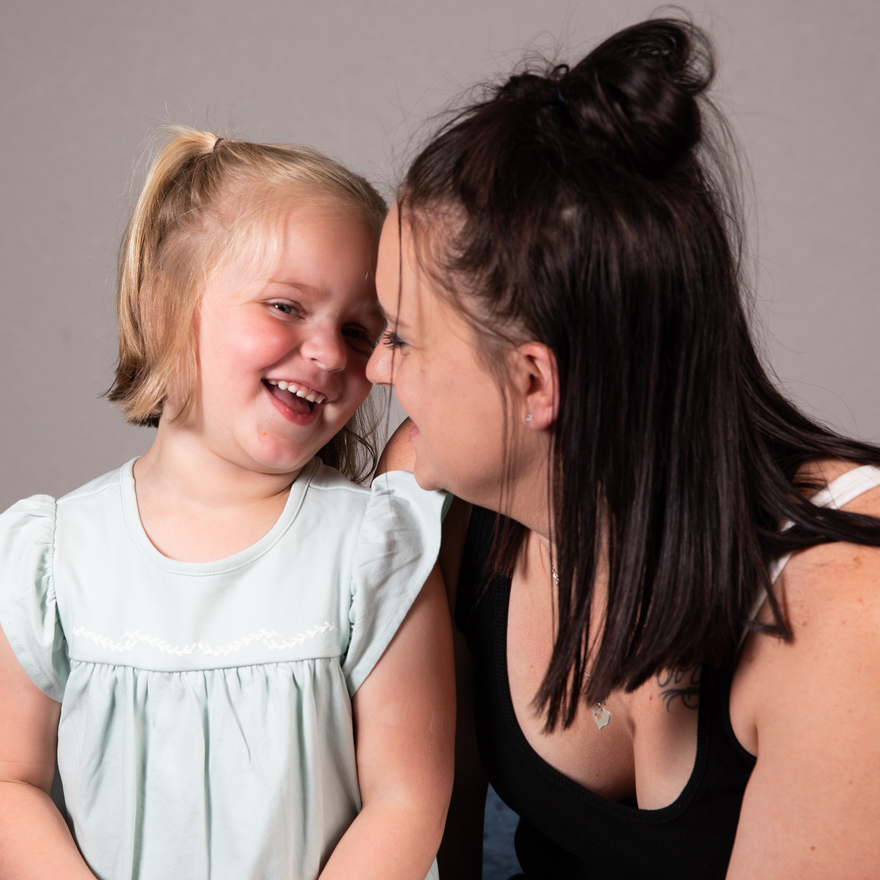 Donate now and empower moms and children. Contributions are used for operating and program needs.
Get inspiration in your inbox by becoming a subscriber!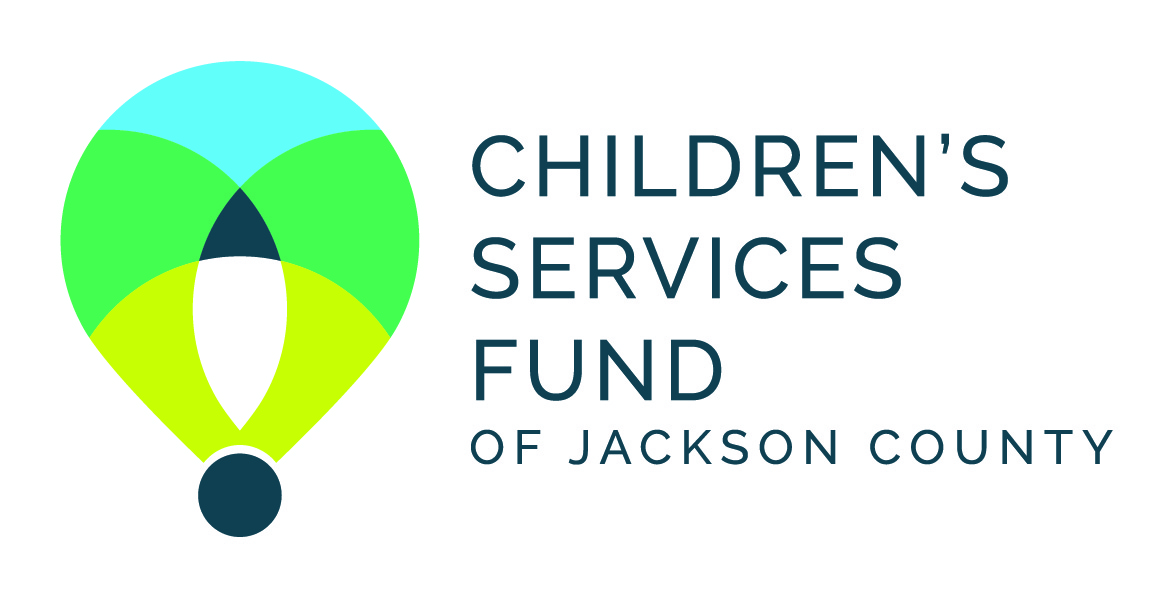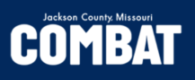 Amethyst Place © 2021
2735 Troost-A Kansas City, Missouri 64109
ph: 816.231.8782 | fax: 816.472.1935