Homecoming: It's Good To Be Home
Join Us In Celebrating 20 Years!
all from the comfort of your home on
Homecoming: It's Good To Be Home
#TheresNoPlaceLikeHomecoming2020
For 20 years Amethyst Place has provided safe housing and supportive services to hundreds of mothers in recovery and their children.
Our passion for healing generations and eradicating poverty is only empowered by community-minded individuals like you. This year, you can help us celebrate this major milestone all from the comfort of your home!
Our virtual Homecoming event will be held on October 10, 2020 at 7 pm. This fun, interactive, and energetic experience will take you through the extraordinary 20-year history of Amethyst Place and into our exciting future as we grow our impact for generations to come.
You'll get a behind-the-scenes look into the critical work of our Coaches, meet the Founders in our Hall of Fame, and cheer for our Hometown Heroes: the families of Amethyst Place. We hope you'll pull out your dancing shoes and best Homecoming attire to enjoy our "Halftime Performance" while witnessing the unveiling of our custom-commissioned mural by local artist JT Daniels.
This production will be streamed for free from our Amethyst Place channel on YouTube Premiere. To support our mission, we're also offering VIP ticket packages for purchase that include a deliciously catered meal by Urban Cafe KC (to those in the Greater Kansas City area), Yearbook program, and Amethyst Place swag all delivered to your doorstep. Tickets are available now! Please explore how you can support this important event below.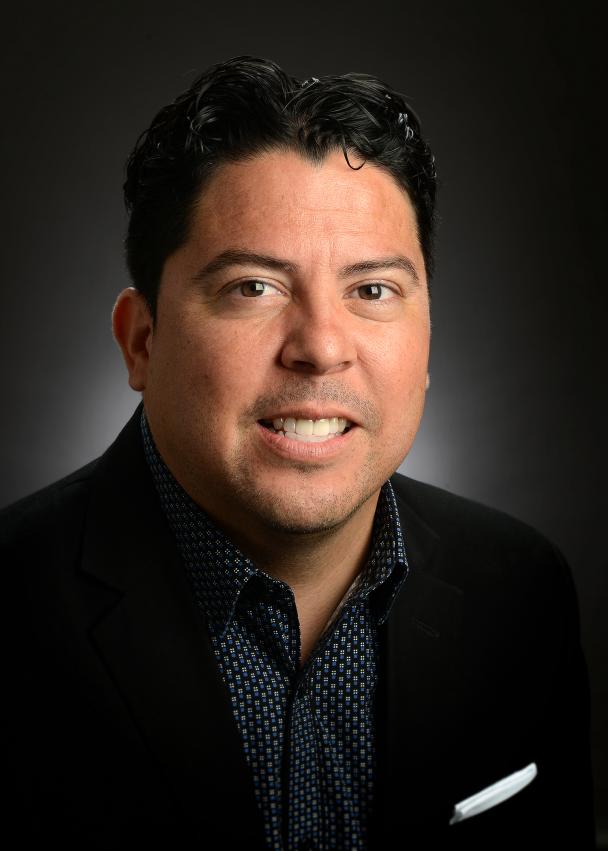 Our Host: Leo Prieto
We're bringing in a true sportscaster to host our Homecoming-themed gala! Leo Prieto is the Vice President of Market Development & on-air talent for the KC Chiefs Spanish language broadcast. He manages corporate partnerships, media relations, and implements community engagement strategies by utilizing his skill set in sales & marketing initiatives via various NFL brands.
Leo is also the Executive Director of the YMCA Linwood location and an avid believer that promoting awareness through collaboration results in positive outcomes for all.
Our Caterer
Husband and wife team Justin & Rashaun Clark of Urban Cafe KC have partnered with Amethyst Place to provide a deliciously catered meal and signature purple Amethyst Place dessert, all delivered to your doorstep (eligible for those within 15 miles of their restaurant)! Meals will be provided through purchase of a VIP ticket package. Their family-friendly and health-conscious restaurant is a Cornerstone Award recipient and consistently receives 5-star reviews. Urban Cafe KC was also named in Feast Magazine's list of Black-owned restaurants to support and considered a staple within the community located at 5500 Troost Ave. in KCMO.
Our Sponsors
Legacy Sponsor
The Richard B. and Lynn M. Klein Family Fund
Visionary Sponsor
The Dehaemers Family Charitable Trust
The Pfriem Family Fund
Heritage Sponsors
Craig & Karen Lundgren
Lockton Companies
Reach Out Kansas
Travois
Sustaining Sponsors
Children's Mercy Hospital
Evergy
Hallmark
Guardian Sponsors
Alice Kitchen
Aspire Real Estate Group
Ben & Kimberly Randell
Bill & Patti O'Neill
The Francis Family Foundation
Grapevine Designs
Gregg & Beth Lombardi
H&R Block
Jacob & Elizabeth Bosch
Jared & Sara Beth Burton
J.E. Dunn
Joan Biblo
Kansas City Junior Board
Kathy "Tink" Nichols
The Kauffman Group at Better Homes and Gardens Real Estate
Kiewit
Lisa A. Gioia, CPA
Michael & Joanna Barr
Rolling Hills Presbyterian Church
Rooted Strategy
UMB
Get inspiration in your inbox by becoming a subscriber!