Because of Her, I Am
A Mother's Day Campaign to Benefit Amethyst Place
Because of her, I am...
Confident
Kind
Wise
Compassionate
Brave
Strong
Smart
Creative
Me
So many women have helped shape the people we are today. This Mother's Day, you can honor all of the important women in your life while supporting the journeys of Amethyst Place moms and their children. Each gift to the "Because of her, I am" Mother's Day Campaign directly benefits the transformational healing and empowerment of Amethyst Place families. 
Ways to Support
Empowered women empower women! There are many ways to show support. Give in honor of a loved one, create an online fundraiser to share with your friends, and even have your loved one celebrated on our social media channels for a special Mother's Day gift!
Give One, Get One!
Supporters who give $100 or more by May 9th (Mother's Day) have the option to receive their own "Because of her, I am" gray unisex crewneck AND a second shirt to gift a loved one or donate to an Amethyst Place mom. Custom artwork and shirts are handmade by Amethyst Place.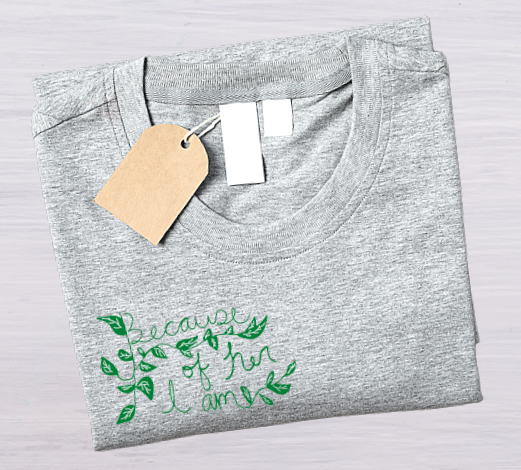 Get inspiration in your inbox by becoming a subscriber!